PUBLISHING HOUSE OF FAR EAST INSTITUTE OF MANAGEMENT
Publishing activity realizes the publishing department of DVIU-f RANHiGS.
The main task of publishing is the edition of educational and scientific literature, and also publication of other types of printing works in the interests of ensuring educational process and scientific work.
In its activity RIO follows:
- Legislative and other standard and legal documents of the Russian Federation
- The statute of RANHiGS by the President of the Russian Federation
- Clause on the Far-Eastern institute branch – RANHiGS
- Orders and regulations of the director of DVIU-f RANHiGS
- DVIU STP standard of 03 – 2013 "About preparation and release of printed materials".
Since 2003 DVIU-f RANHiGS annually takes part in the Far-Eastern fair "Printing Yard" in Vladivostok and repeatedly became the winner in various nominations.
Since 2007 we are participants of the competition "University Book".
Scientific journal "The Power and Administration in the East of Russia"repeatedly noted by the Diplomas of the book exhibitions.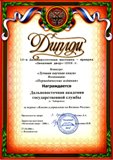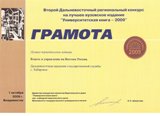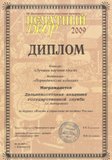 Following the results of competition a number of educational and scientific editions prepared by the scientists of DVIU-f RANHiGS and published by the publishing house of the institute, are noted by diplomas.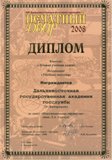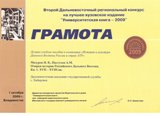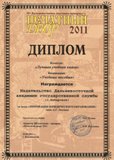 The publishing department takes place in the first floor of the hostel part №2 of DVIU, offices 05, 06, 07 and 09.
Our phone: 305-306.
Chief of the publishing department Kazakova Nina Mikhaylovna, ph. (4212) 30-53-06, E-mail: rio@dviu.ranepa.ru
The publishing department renders services to the organizations and individuals on copying of forms, color print, and also the edition at the expense of means of the author of monographs, manuals, abstracts and other educational and scientific literature.
To address directly in publishing house